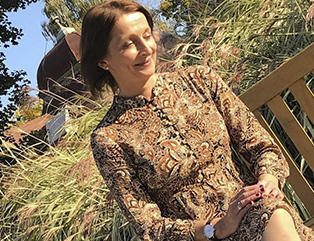 Ildikó Révész
German-Hungarian translator and interpreter, German teacher
As a technical translator specializing in business and law, Ildikó can look back on more than 20 years of experience. She is the translator of the moment when it comes to legal, official, economic texts, pleadings in the field of insurance. She interprets for foreign trade companies and government agencies. She also teaches German for companies.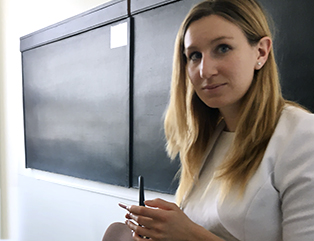 Petra Ghymes
Hungarian-German-English Conference Interpreter, Translator, Quality Assurance
Petra graduated from the BA program Physical Education Teacher - Trainer and the MA program Recreation at the University of Physical Education in Budapest. Since 2014 she has been working as a ski instructor in Austria, Argentina and Andorra. In the international flair of the ski slopes and huts, her talent for languages became apparent. Petra speaks 3 foreign languages fluently: German, English and Spanish. In the 2018/19 academic year, she graduated from the conference interpreting program with 2 foreign languages at the Budapest University of Technology. Her areas of specialization are: Medicine and Life Sciences, EU Law, Economics and Environmental Protection.

German, Hungarian and Russian teacher, Project Manager
Charlotte has more than 30 years of teaching experience. She has taught at universities, companies, banks, insurance companies and as a private teacher. She taught German to many people who emigrated to Austria and Germany, including 7 years in Vienna.

Hungarian-German-English conference interpreter, Hungarian-German translator, C.E.O.
He studied German language and literature in his hometown Budapest and in Vienna. He spent 10 years in German speaking countries, studied media design, web design at German and Swiss universities. Professionally translating and interpreting since 2009, he translates court and official documents in litigation, labor law cases, business, compensation and inheritance cases; he is also our translator for technical texts in the fields of construction, automotive, furniture and information technology. He is an effective and reliable co-worker, and has an excellent style in speaking and writing.