Our specialty is media translation: translation and replacement of text and metadata in audiovisual and graphic products. We translate and localize websites and software, we translate and subtitle videos and we translate, edit and export print products in any format. Depending on the agreed budget, we also manage the process with the printing house. We can also help with content maintenance and search engine optimization of your multilingual websites.
Everything from a single provider
Complex tasks are often first discussed with the translator, and then with the media designer/agency; customers therefore have to dig into their pockets twice. In contrast, the customers of
official Translations Ltd. save time and money. For us, these processes are routine tasks.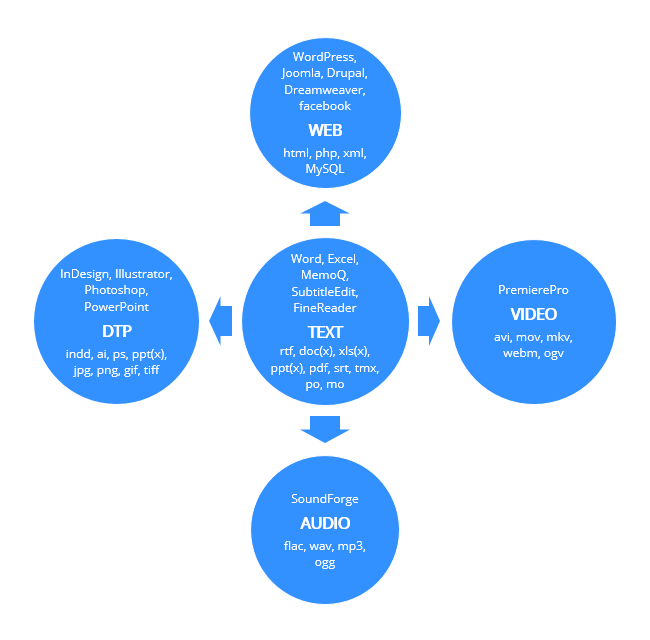 What do we start with?